NASCAR News: Harvick holds off Jr. at Phoenix...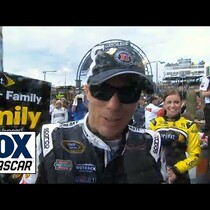 Posted March 3rd, 2014 @ 2:35pm
March 2: Phoenix International Raceway Kevin Harvick wins in only his second race with Stewart-Haas Racing and on the same weekend he celebrated his 13th wedding anniversary. Harvick won at Phoenix during the Chase for the Sprint Cup championship last the fall, his final season with Richard Childress Racing. Daytona 500 winner Dale Earnhardt Jr. finished second and remain the points leader.